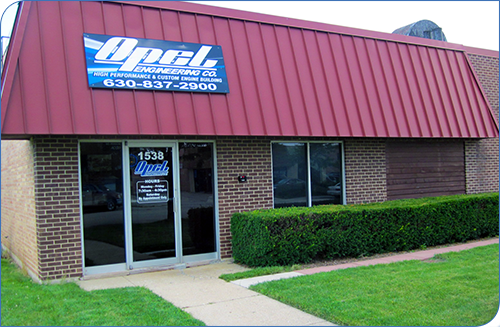 ---
Welcome to Opel Engineering! We promise to deliver you the highest quality in machine work, as well as the best customer support. Please feel free to take a look around the site as many of your questions may be answered. We are also proud to showcase some of the project's we've helped to make possible. If you have any further questions, or you would like to place an order, please give us a call! We look forward to hearing from you!
Our combined staff at Opel Engineering has well over 75 years of experience.  We are responsible for setting over 10 National records. We have 4 national event wins, 4 division wins, a division championship and a runner up world championship.
Our Specialty – Custom high performance, marine & race engine building.
We specialize in both Import and Domestic engines, with a service history totaling hundreds of Honda, Nissan, GM, Chevrolet and Ford powerplants.  From head work to block work, you can count on us to help achieve your goals.
---
 Opel Specials
Indy EZ Cylinder Heads

LIMITED TIME OFFER!!
Best out of the box cylinder heads we tested with stock exhaust port location.
Starting at $1910.00 for bare heads
Assembled with valves and springs (with up to .600 lift) $2120.00
Assembled head with basic kit also includes valley cover, pushrod kit, intake gaskets and Manley head bolts $2438.00
Pricing good until 9/30/23
(Call to find out what heads are right for your setup!)

SEASON SPECIAL!

ATI 917122E

3 RING HEAVY DUTY
BBM BALANCER
FOR A CUSTOM FIT
FOR A LIMITED TIME – $359

ATI 917470E

BIG BLOCK CHRYSLER DIRECT REPLACEMENT BALANCER
FOR A LIMITED TIME – $360